Another picture heavy post! Nothing too big, though.
Monday I talked about my collection for my
#summerstashbust14
, and now I want to share the plans I have for most of my fabric. Most of this is tentative, but I am hoping to stick to it.
The Wovens
Row 1: Cherry Vinyl; Rayon Challis 90's Inspired Floral; Rayon Challis Watercolor Print
For the Cherry Vinyl I have already cut out a Big Blue Ikea Bag to make a beach bag out of. This is actually the same print that Devon of Miss Make used, but I loved it. I plan to use it as a beach bag for our upcoming vacation.
Both the 90's Floral and Watercolor Rayon Challis fabrics will be made into summertime Prefontaine Shorts. I am currently sewing up a wearable muslin version out of some Marvel fabric for bedtime shorts. I've really liked the pattern so far. I plan to make my own bias tape for these versions, and I'm a little nervous about that part!
Row 2: Some type of floral cotton; Some weird blue pinstripe fabric; Printed Cotton
I loved this Floral cotton when I bought it, but now I have no idea what to make with it. I'm leaning toward possibly making an apron or two out of it for gifts. It has a bit of vintage flair, which I love. It just isn't my style for a garment (a problem I seem to have when buying things on a whim).
Oh this blue fabric. I bought it from fabric.com about a year ago. It's a weird shiny color that I just don't like the feel of--this means I'll use it as a muslin for my first Archer.
This cotton will either be used for another Archer or some type of muslin. I really need to work on my woven fabric buying skills.
Row 3: Light Chambray; Some weird lilac plaid print
I'm planning on making this beautiful light chambray into a sleeveless Archer for summer! I already have two chambray shirts that have sleeves on them, and I think a sleeveless option would work well. Caroline from over at Sew Caroline has a beautiful version that I really like. I'll probably stick to the unruffled back, though. Stay tuned!
Again, fabric from fabric.com that I was disappointed in. I'll probably use it as a muslin for a future woven project.
That's it for wovens?! Yeah I'm not much of a hoarder on that front.
The Knits
Row 1: Egglplant Waffle Knit; Fox Print on Light Blue Jersey; Feather Jersey Print
This eggplant waffle knit is okay. Want to guess where it's from? I'm NOT trying to hate on fabric.com because they have some GREAT stuff. I just have had some really bad luck with a few items! I'm not sure what I'll make with this because it is really off the grain. I'm thinking a long sleeve top of some kind--casual.
I love this Fox Print so much! It is on lighter blue jersey from Girl Charlee, and I think it will make a great top. My mom got me the Sew U Home Stretch book a couple weeks ago, so I'm looking for the right top pattern to edit and make it my own!
Another great print from Girl Charlee: feather jersey! Another top is in the queue for this beauty.
In this picture the Cranberry Ponte looks really pink, but in real life it is more of a wine color. I'm planning on making another Out and About Dress to transition the end of summer into fall. Actually, my plan is for all of these ponte knits to be made into dresses. :)
Row 3: Scratchy Burnt Orange Ponte; Heather Grey Jersey; Off-White Jersey
Another fabric.com find that did not meet my expectations. Yikes. I love the color, but I put 2 yards of this in my cart only to be told three days later that they only had one. Very disappointing, but I'm hoping to either make a skirt or a peplum top from this one. No idea on the pattern yet.
This heather grey find is from Girl Charlee and feels so lovely and light. I'm thinking of making a Boat Club Dress out of this for our summer vacation. It looks like such a cute pattern!
This white jersey washed kind of funny in the wash, and it has a few spots on it. I'm either going to try to bleach it or dye it. I haven't decided yet. Either way I'm going to make a top of some sort--possibly a Nettie.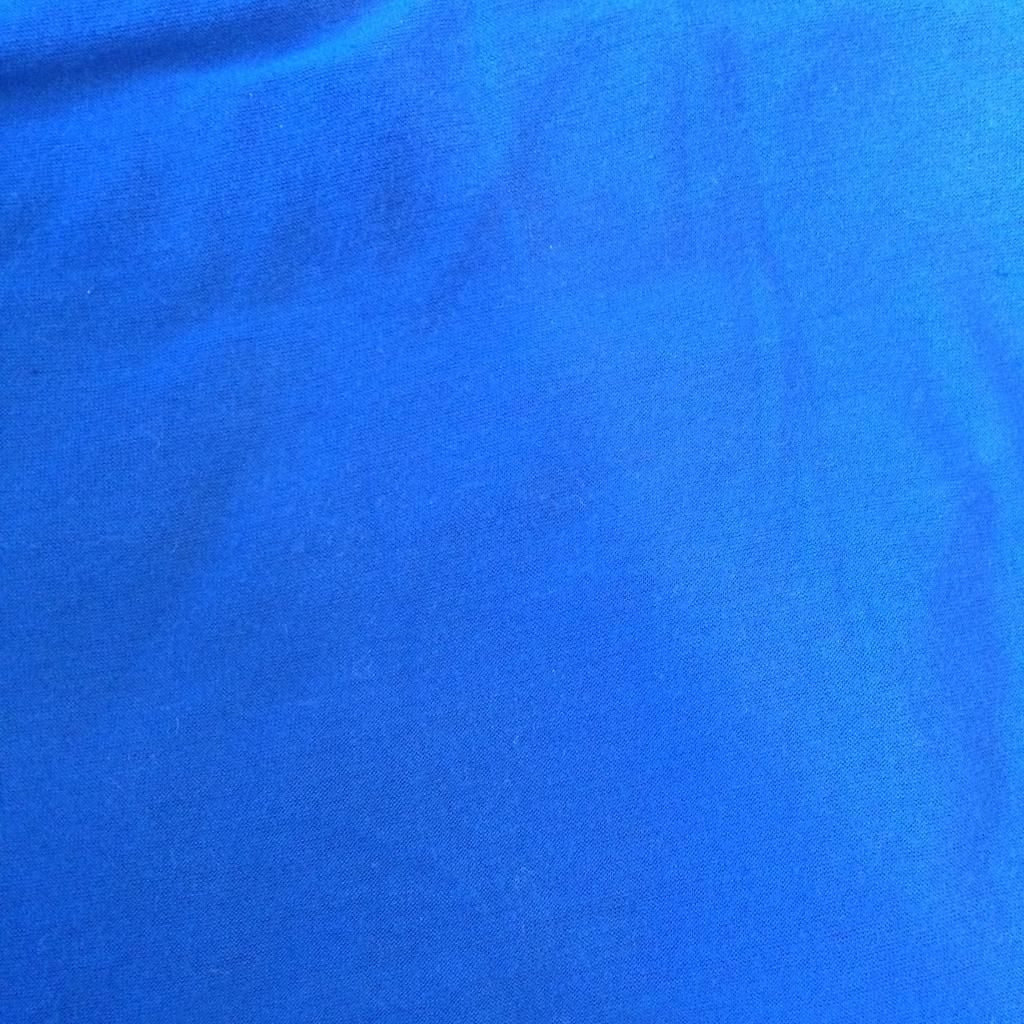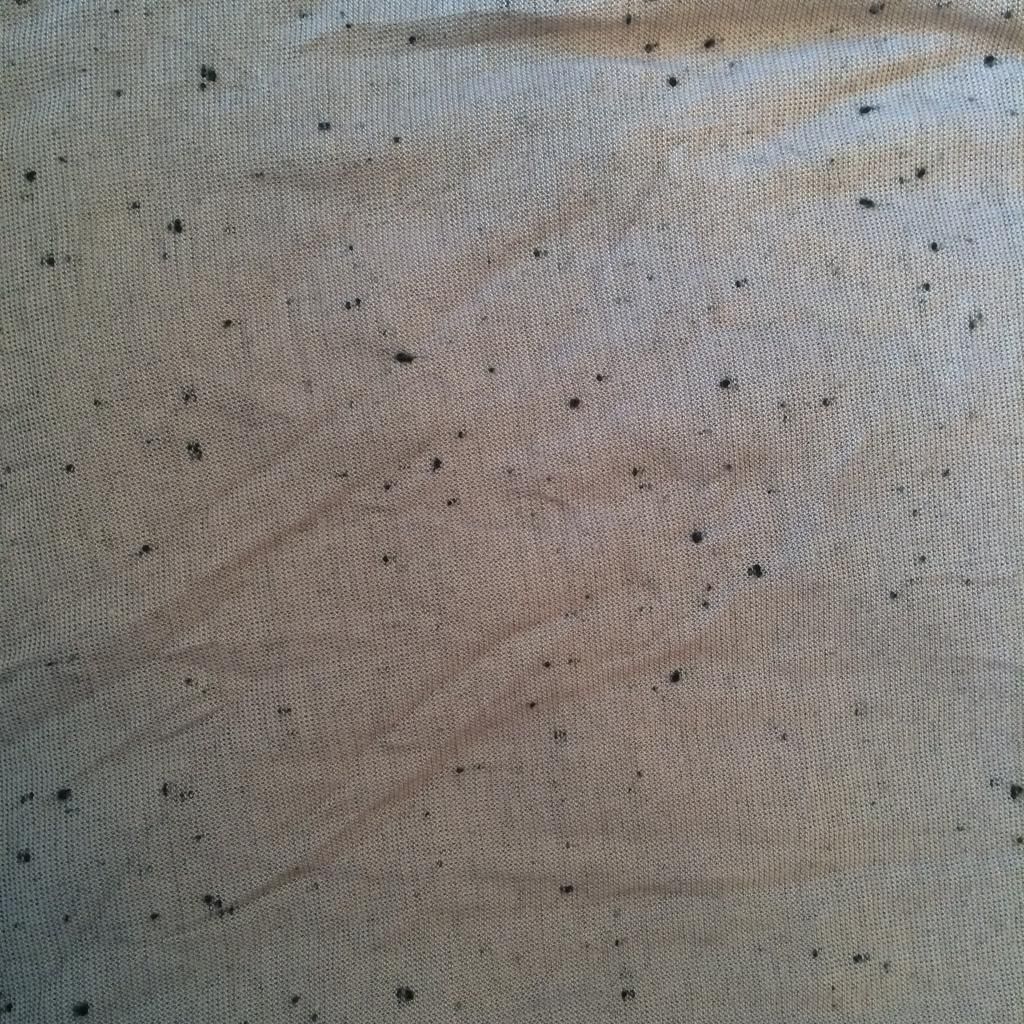 Row 4: Royal Blue Jersey; Grey-Speckled Slub Knit; Grey Stripe Hacci Knit
The blue jersey is so pretty and feels great. I'm torn between a Nettie or maxi version of the Out and About Dress. Decisions, decisions!
I bought this grey-specked slub on a whim from fabric.com and I actually really like it. My thoughts are leaning toward a Hemlock or something from Sew U.
Row 5: Pink Horse Print on Jersey; Orchid Swim Lining and Black Lyrca; Stars and Stripes Jersey
I almost didn't post the horse print as part of my stash because it is for a secret project (read: not for me). Stay tuned.
Swim Lining and Lycra? You guessed it. A bathing suit. I'm going to try my hand at making Bombshell bottoms like Paunnet did here. I like the idea of having a suit that I can wear a ton of different tops with. We shall see about that.
Finally, it's all about America. I bought these two fabrics together in anticipation of sewing something for Fourth of July this year. I'm also hoping to enter Girl Charlee's contest--I just don't know what to sew quite yet.
That's all, folks! All of my fabric and all of my plans. I'm really excited about this summer. Like I said in my last post--after Thursday I don't have class to worry about. Plus, I have these things turning in my head, things I'd like to wear on vacation, etc. I'm SO ready to go!
Any suggestions for anything?